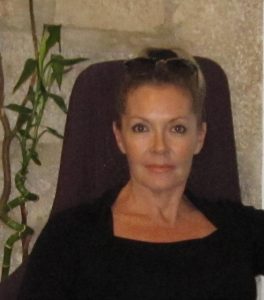 A respected senior sales expert with over 30 years of personally buying and selling experience, gives her extensive knowledge to understand and manage buyer and seller expectations.
Deborah's strong commitment is to delivering the best to her clients, and combined with her excellent reputation in consistently achieving a successful result in today's ever-changing marketplace, proves that communication; professionalism and integrity is key to her success.
Our targeted approach to marketing your unique property attracts the right buyers, and ensures our continued success at achieving sales, and sensitive to your requirements as a buyer or seller, you can be confident in our knowledge of the area, professionalism, integrity and honesty.
– 16 years selling luxury residential and corporate real estate projects.
– Attracting and retaining high-end residential buyers and commercial tenants.
"When a property is offered to the market, one has to bring the offerings to life, selling the lifestyle experience, not just the space."
Occasionally a sale extends to an interior design overhaul, and her design qualifications allow this to be offered to clients as a further service.
With Mackay Marina being one of only 5 Super Yacht bases and a port of entry into Australia, Deborah is also well experienced in offering a high level of customer service to visiting Yachts, recommending and securing memorable experiences for both owners and crew.
"My position serves as a constant reminder of the value our clients offer."
If you are seeking an agent with a keen awareness of a buyer's mindset, and achieving a premium price for your property, we look forward to hearing from you.